How was your Merdeka?
They made my Merdeka Eve Night a memory to held. My 1st time celebrating Merdeka back in Kch, i always back fly back home breaking the night away with my peeps back then.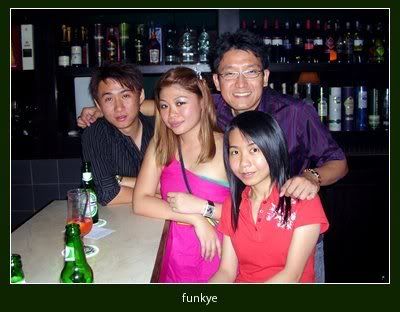 Credit: Frank
Not to mention, i break record step into Dangdut pub that night. Seeepoooillll btol.
Oh WTH!! A Merdeka night to remember hek*long sigh*
P/s: Mat rock, i got 2 glasses back home.It wasn't my idea to swirl it back eh.My better half took them. :)
Rock On!
Eve