One of Fav. cravings. 1901 definitely.
How to make one?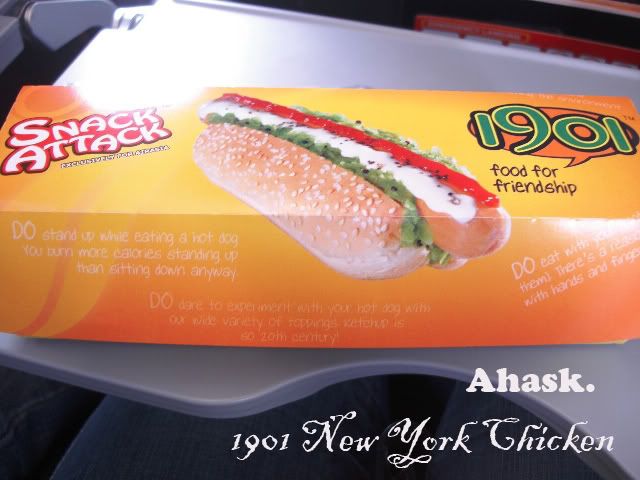 #1:Bun + chicken sausages ready.
#2:Basic stuffing. Mayo-Ketchup-Black pepper.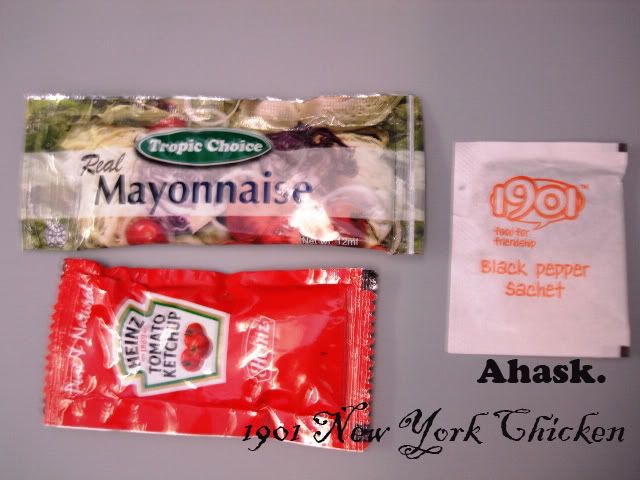 #3: Another thing,must have relish.Some how rather it boost the taste of the sausage. Just like how McD cheeseburgers has them.
#4:Put enough amount of relish in between the bun & sausage. I meant enough amount,not all.Otherwise,its gonna taste sour.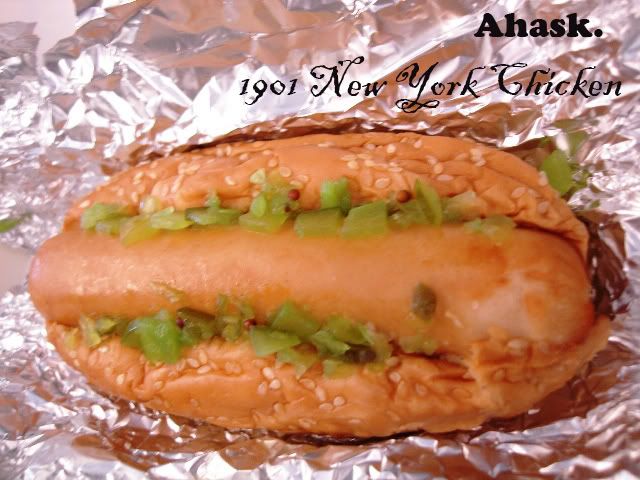 #5:Add Ketchup!Cause chili & Relish doesn't tango!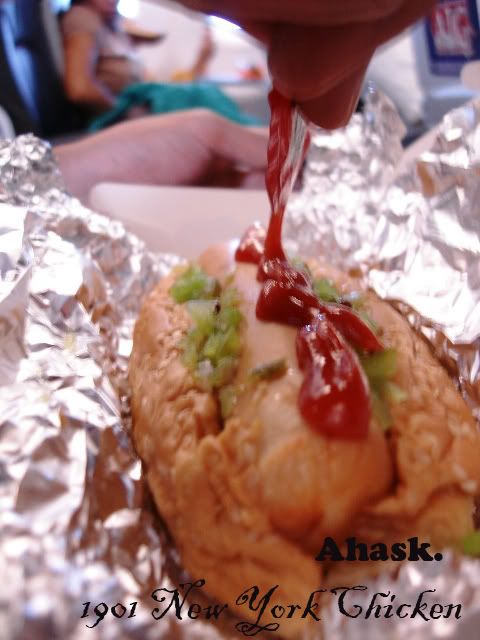 #6: Next,add mayo. Little bit of it will do...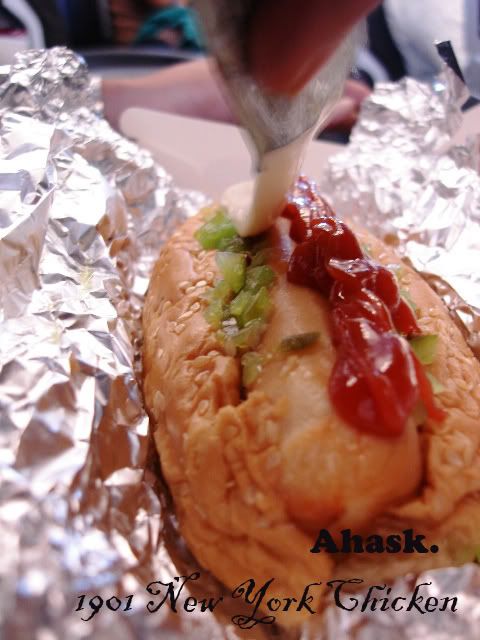 #7: sprinkle a little of black pepper.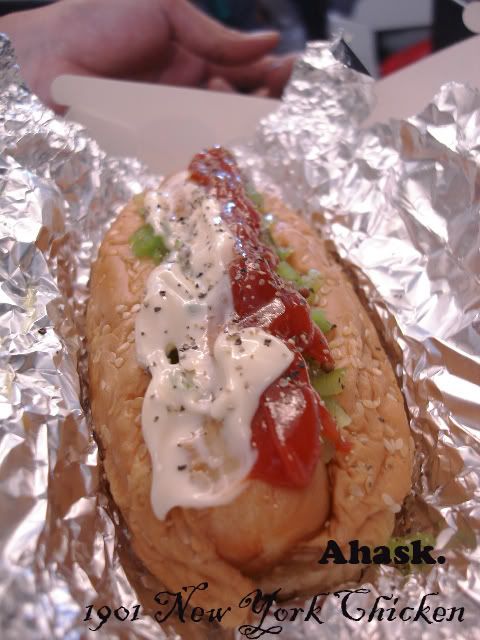 And Tada! feed your soul!!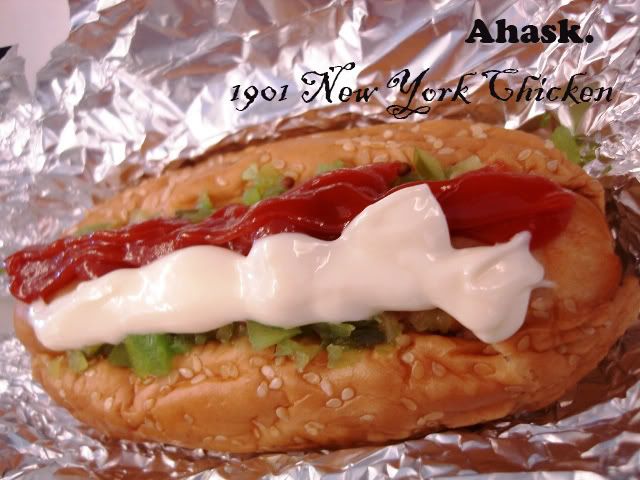 Mine has way too much mayo(weeekk!) Fussy people ba.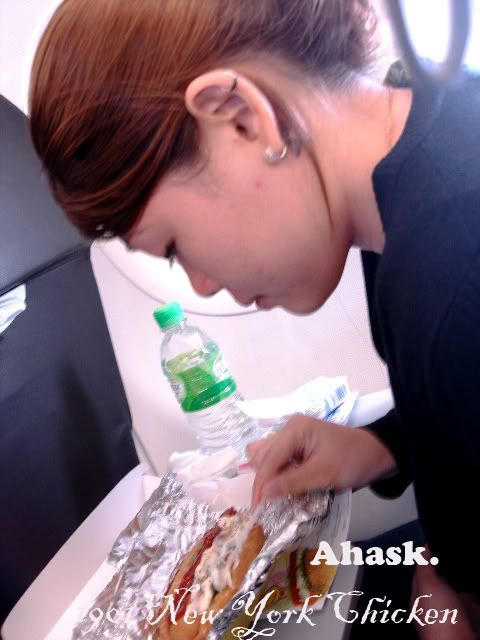 RoCk on!
:Make me happy & bring me 1901 next time you come over!Im gonna love you to bits for it:
xOxo,
Eve