3 hours has passed.Im revealing my date that evening,dress in dark purple (RM 110), Make up and hair do by Maison (RM35), which i think they've could have done better with her hair rather than to create bop illusion. Anna's make up was good,minus the fake lash of cause which it didnt stick well.


This was our finale~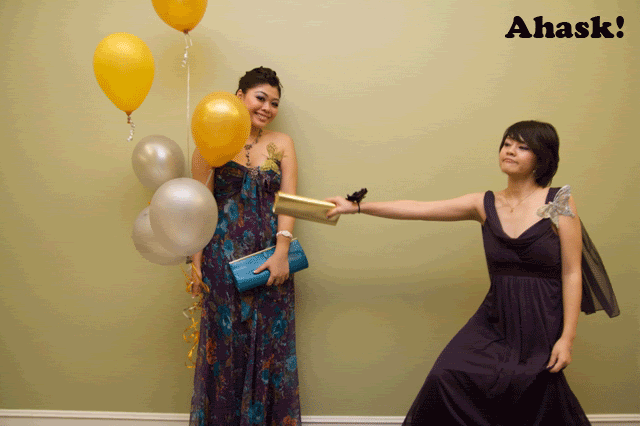 You got to enjoy this!
Tang dengki jak cik tok
~
Pity the user.Fake lash just won't stick properly, i was assisting in getting it hang on there..still,can't
Remedy to it is to take down the fake lashes and draw thicker liner ;)
Guest made their way into the dimly-lit hall with grand decos. Many circular dining tables covered with white silk cloth were filled in no time. As soon as the clocked ticked 7.30pm, the guests were introduced to band performances.In between performaces, we had lucky draw sessions. Ivy chew, among the nomination for prom queen.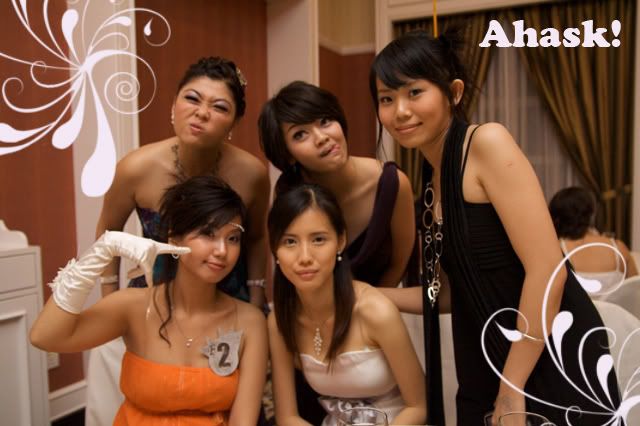 This was suppose to be
kek cute bin
but me & anna's version of cute was daa.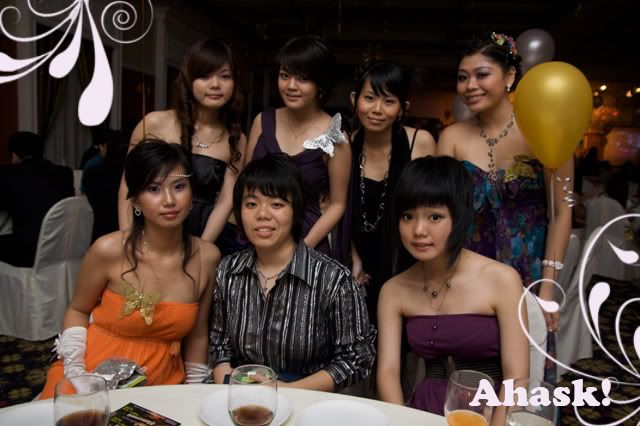 Im gonna miss college and fellow classmates soon. Diploma years is still the best entry to go loco.
Segi's Staff whom work hard to make this event a success. There were very much improvement in managing the whole events despite the lack in getting the crowd participating the events and games.
This picture would look perfect if there were prom night billboards behind it. ;P
While enjoying the dinner,Joseph- emcees for the evening announced the nomiees for 2008's prom king queen. Guests were asked to vote ad the results were as follows:
Prom King'08 named Jason Lim & Prom Queen'08 named Michelle Bong.
Psst psst!
Comel nyer dia..
Having that done,guests were invited to dance. My date tried pursuade me in dancing,but the crowd was Urgh¬! A night of celebrating the end of our scholastic experiences and the beginning of a new chapter in their lives and ready to take on the world.
Till then, Rock On!