Im Burn! The Finale of the Royal Tryst!
*its so itchy:scratch scratch*


:Manukan island:


Quarter rough waves hits the shore. People & kids swimming,diving,scuba-ing etc.
More people & kids.
How to get there? Cab takes 10 mins to reach,Walking takes 30 mins.You decide.
i took the cab 'cause i was running late.
Get a cab to Jessellton Port. The below picture will tell you if your at the right place not.
Food outlet would be on your left upon reaching.
The payment & enquries counter would be on your right. You would need to pay for entrance fee which is RM6 then RM 4 for Island fee and water sport fee (if you want to play,otherwise no need).
Packages which includes islands hopping & water sports are worth every ringgit,provided with advance booking of 1 day.

Tickets done! Now ride your boat.
Safety jacket which is provided.In case the wind too strong to blow you away. :P
Ignore my expression. I was annoying the person who took this shoot.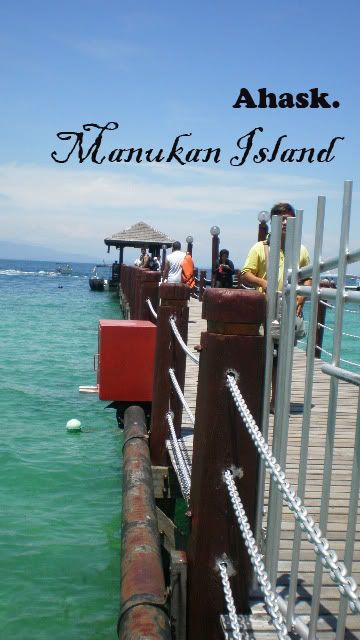 Aha! Here's Manukan jetty. Little fishes swims below this jetty.Vy colourful ones.You are allow to feed them dou.



Prices for boat parking.That's why you need to pay RM4 if you don't have your own boat. *smiles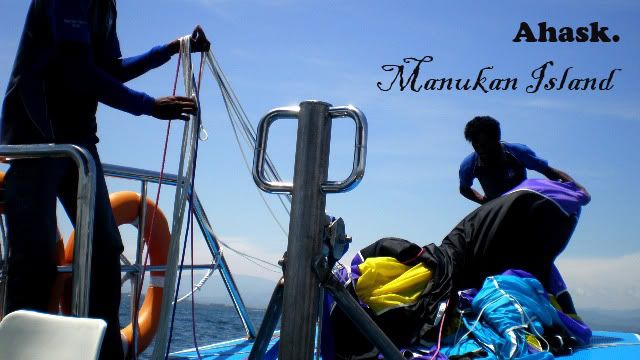 I went Para- sailing. Weehee!Cause' i've tried Banana boat ride before.

Boms! for display only.You cannot take it home for recycling.:P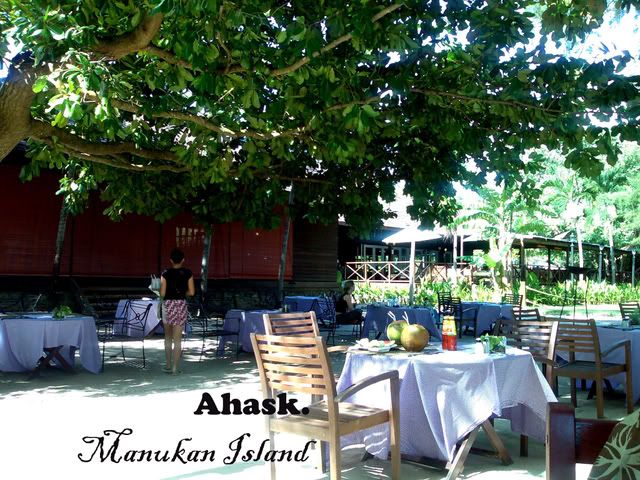 You know how sometimes you want to snack by the beach?Which you'll pack lunch then hit the beaches which we normally called it picnic?I had late lunch with people to serve you right by the beach side & get to pinch from others plates. (your food just taste nicer than mine ba)*smiles*
Lunch under the rays of sun with shady trees and echoes of people by the beach side.
*wide big smile*
xOxo,
Eve
p/s:Happy-Burn-Contend: KK trip was over too soon. Anyone care to take me there again?*hinting*
Cherio!