KK- The land below the wind.
Centre Point was just a walking distance to every other malls in town itself.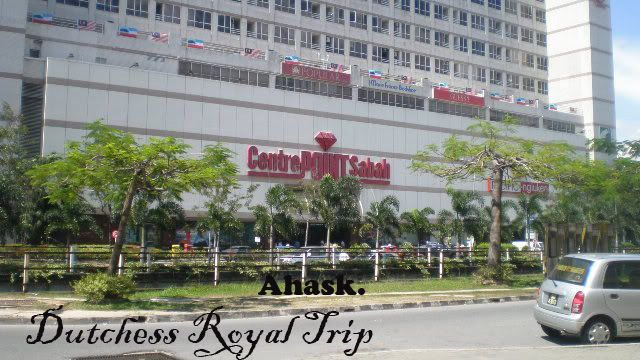 Api-api centre is just apposite centre point (you won't get lost here). Occupied by mostly coffee shops at the bottom and apartments above it. No worries of getting things there,where in the case you forgot to packed.
Warisan square,situated nx to centre point itself. Street mall concept is like 1st world plaza in Genting,got many2 mouse holes which leads you to another block of the building itself.Thus, its long the open-air area or the indoor air-conditioned shopping podium.What food can be found therE? Erm,say 1901 sausages,McD (kiosk), Desserts, Fish & Co, Secret Recipe,The Chicken rice shop,Veda Blue Etc.
Warisan square(at night). Major brand are found in Warisan Square itself.
Quicksilver,RoxyVincci,Pdi,Espirit,Xtreme, Blush!, Island Shop,Charles & Keith,Baleno,Soda,Living Culture etc.
Capture the back scenary.That's a pub/lounge called BEd.KK wasn't cold,i went to catch a movie which explain why im wearing like that,'cause we've got nothing better to do in KK during the night and that the town was a little quiet than i expected it to be.
Its Weekends for goodness! -_-''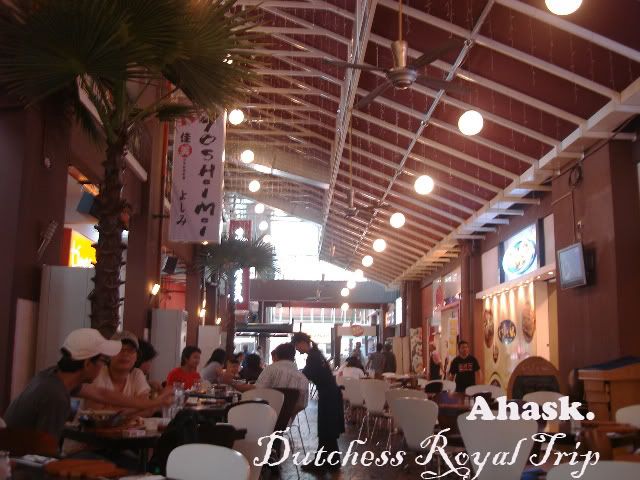 Inside Warisan Square itself. Air con + food/drink + smoking area + shops = happy people.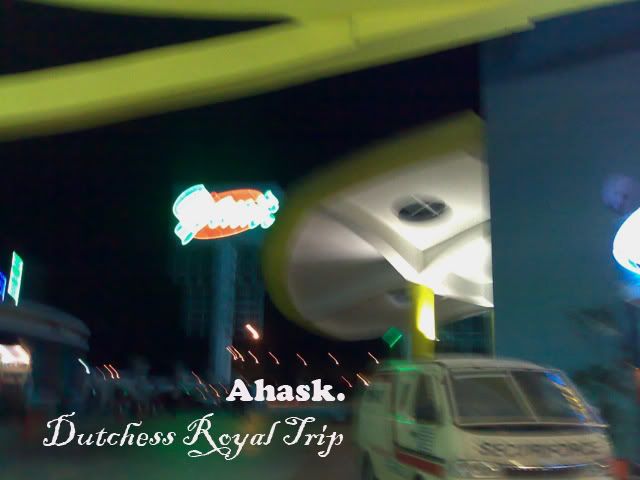 1 Borneo(at night). How to get there? Use the Free Shuttle service which comes every 30 mins starting from Warisan Square to every major hotels in KK & stop for pick ups. Its a 20-30 mins ride. You could take a cab which gonna cost you RM25/way.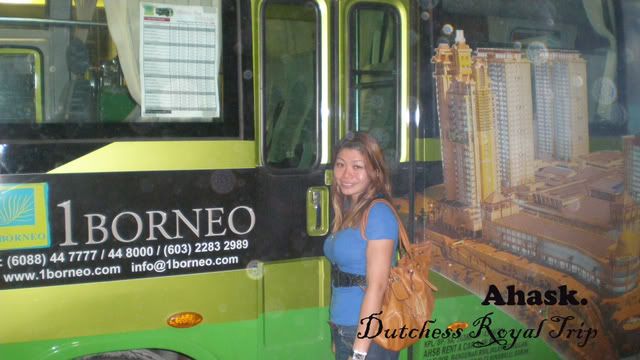 How to identify the shuttle?Its a greeny bus with 1Borneo's advert on it. (They are all the same). And i took a bus in KK!(weehee!)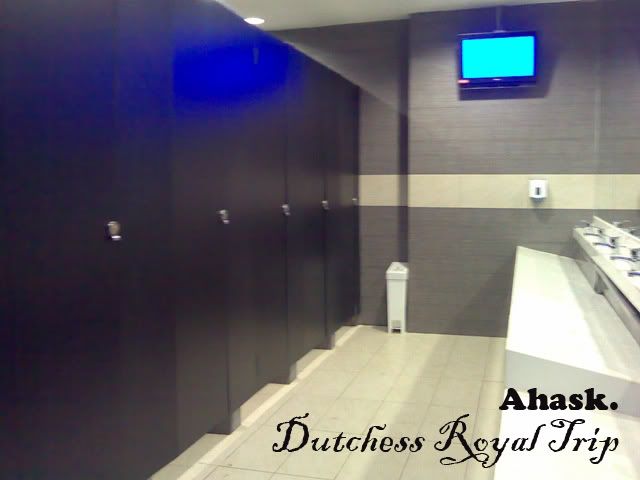 1Borneo's toilet has flat screen LCD.Black doors + white hand basin. Artistic Ying & Yang concept perharps? I don't get it why there's a LCD tv there.Which patrons would pay RM0.30 to watch movie in the toilet? yea..its 30 cents! -_-''
Insight of the shopping podium.I didn't made it to the Aquarium! Too little time & many shops to see...
Designer brands like Cortina Watch, Guess, BYSI, Southhaven, Edmundser, Bega, Esprit, Hang Ten, Charles and Keith, Royal Sporting House, Elianto, Tomei, Blush and Salabianca are found there.

Till then...
xOxo,
Eve