Do you know where does your waste goes?
You ought to recognize that logo on the lorries.Trineken, that's Kuching waste management co.
Up the hill,into the valley of waste.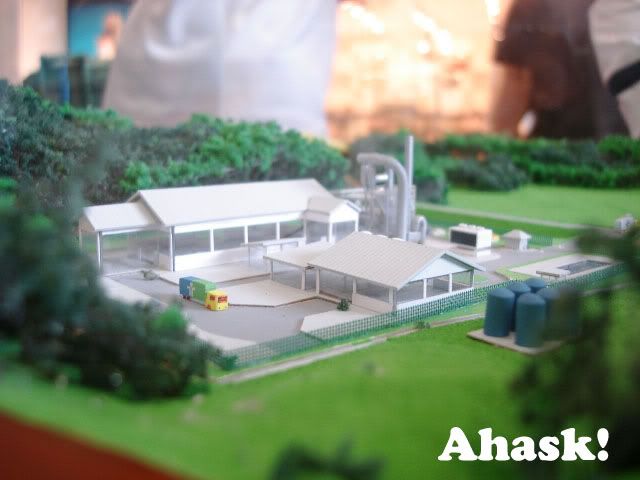 Here's where its being process.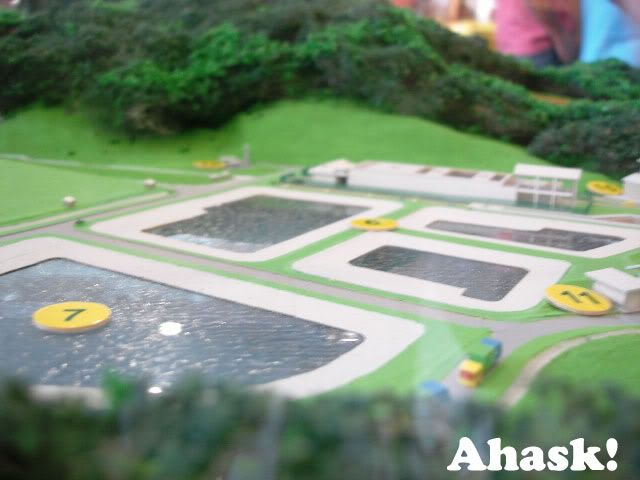 Then treated.Those which can be recycle, would be recycle.Whereby other waste which can't fit into that category would be disposed.
The waste bins which are of traffic lights colours serves different industry.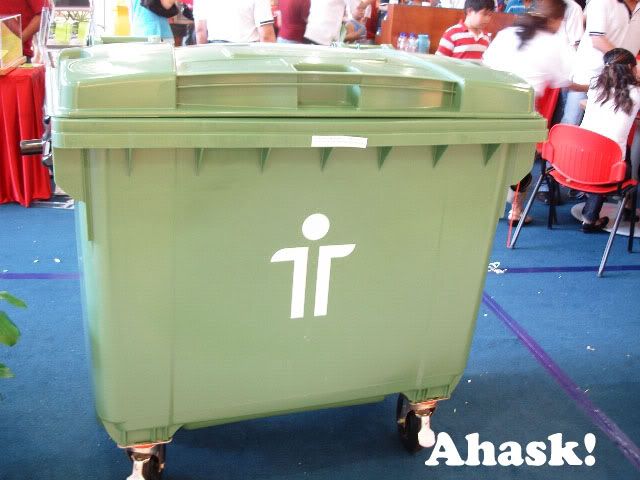 This green bin, most found behind shop lots. Whereby, those at residential areas would be half the size.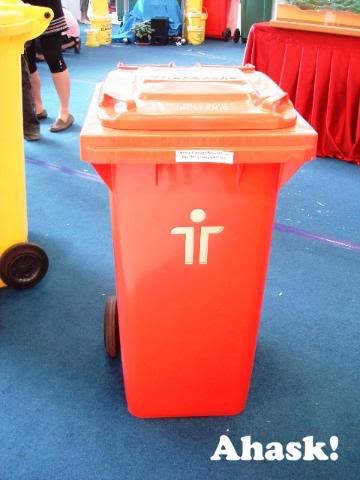 What about the red ones?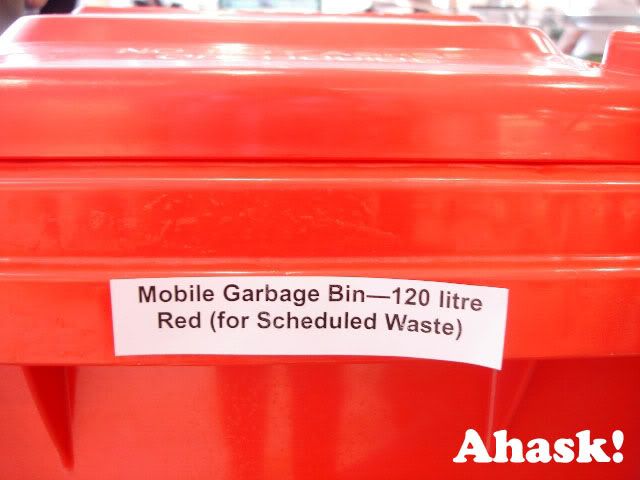 It is most found around stop & go areas like open car park events & sales.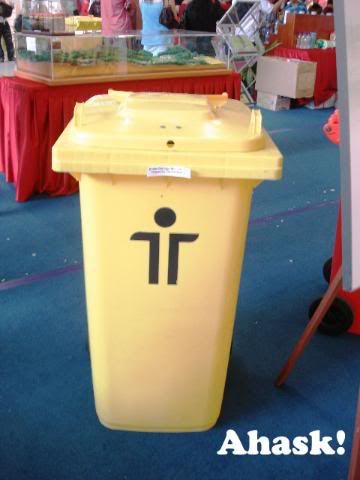 What about yellow? This should be easy for you to guess if you happen to be alert of your surroundings.
Yellow ones are mostly located in Hospitals. ;)
Other than these 3 colours above, the rest are just creative bins. Bet some of yours are being 'art' pimp.
These were taken from Trineken roadshow, The Spring
----------------------------------------------------------------------------------
Hence, on that same day (somewhere middle of May). Anna wanted to 'window shoe shop' in Padini until she made a hole in her pocket. She tried almost 6-7 pairs but luckily ended up with 2 pairs. Else, sure faint. Luckily, it was members pre-sales.
It was just the 2 of us.
Then 3.(That's Tim!)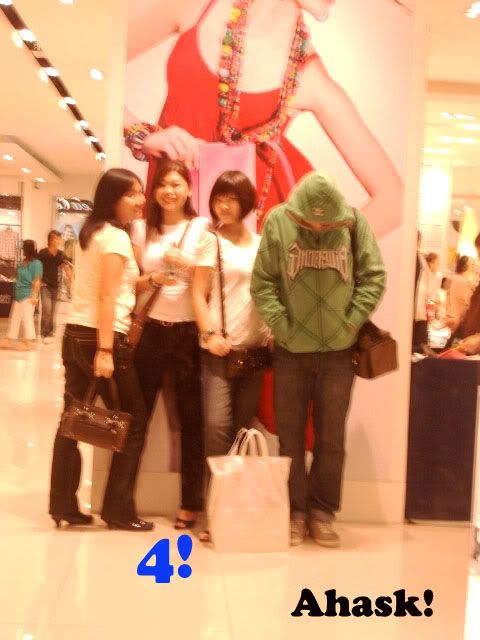 Then 4.(That's Cynthia aka Ting!)
There were suppose to be the 5th one. But he went missing else where. Perhaps busy trying on some ladies cloth *giggles*
xoxo,
Eve