Yesterday,I just couldn't sleep till this morning.Even right after i've caught a late movie (Terminator Salvation was good!) & turn in bed super late.Still i find myself waking up as early as 0800 hrs for practice which eventually turn into a tutorial.*giggles*
Bau,that's where my breakfast cum brunch ended up.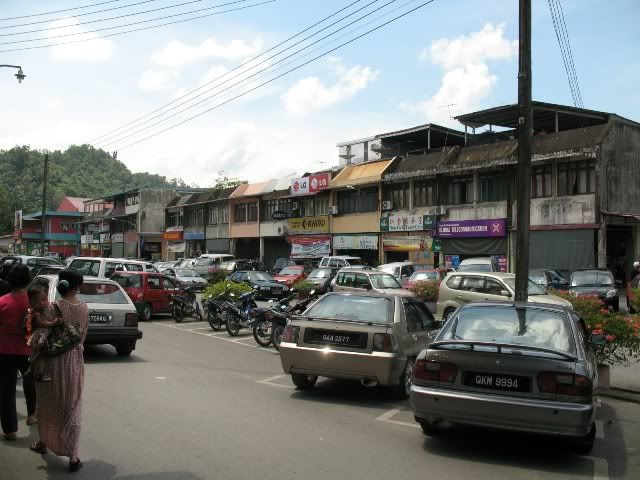 Bau,a small town not far from Kuching. Car Q was as crazy as in City due to Gawai holidays.
These are the Morning peeps. Rose, Ed & JF. Jello whom came joining us later in the noon.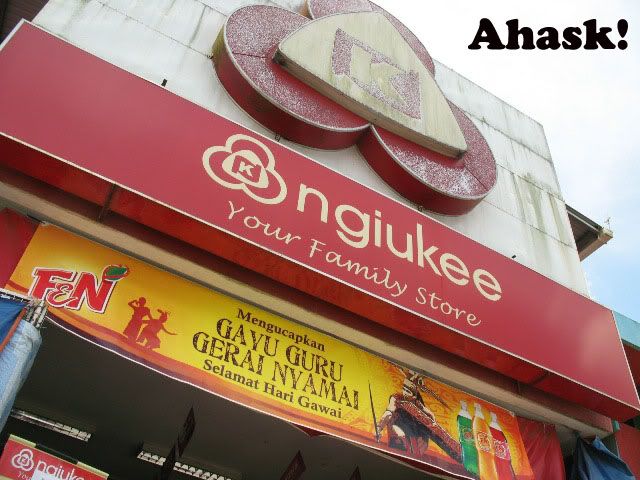 NK, the only departmental store in Bau.Since it was Gawai (Harvest Festival in Sarawak), expected to be fill with crowds.
We decide to check it out.Perhaps, different branches has different offer. The guys headed straight to the inner wear department. *ngah ngah*
While Rose sneaking thru' the junk food.
'Cause there were just too much of a crowd. We left empty handed.
Since we're in BAU. We decide to stroll around the town itself (since it is all walking distance) & headed to
Blue Lake (Tasik Biru)
*snap snap*
We didnt walk to Blue Lake.We hitch a ride from Jello since he was just around the 'round-about'. Like those James bond movie, where the ride came & these peeps jump into the wagon n called it free ride.
Suk abis bah! They didn't last long until they gave up & came sitting in the car as it was steamy burning hot outside.
What else there's in Bau?Well,Rose & I got ourself some salted fish.*shiok*
Bau has Singha Thai Beer. Why Kuching don't have?!!
It was hot. We're trying very hard to open our eyes for this frame bah.
p/s: It is not a pre- plan thingy.It was random okay!
xoxo,
Eve