Remember back then i mentioned bout
70's?
It was that time of the year everyone was waiting for.A night where there's no bosses- Annual Dinner: Theme 70's, Bringing back the magic.
This year less crowd but more balloons & better door gift. Could it because of the theme itself?Or there wasn't much attractive prices? Or could it be there wasn't advance time told on hand as date was a week away from Christmas itself.
What is annual dinner when games is a must,right? Behind those picture are cash voucher from Parkson. Highest value was 1k.
What is annual dinner when there's no alcohol drinks,right?
What is annual dinner when there's no l
iquor butler,
right?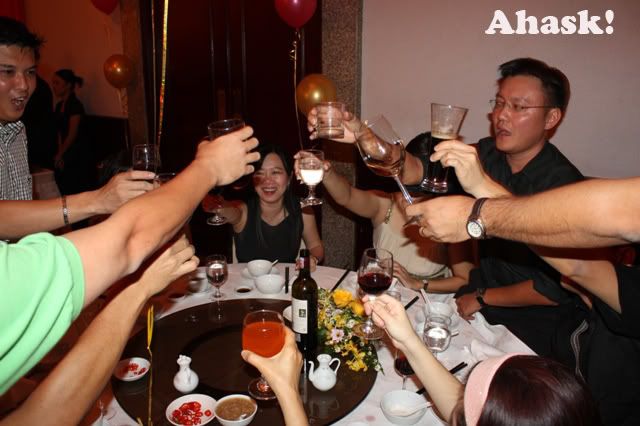 What is annual dinner when there's no cheering & 1 go, right?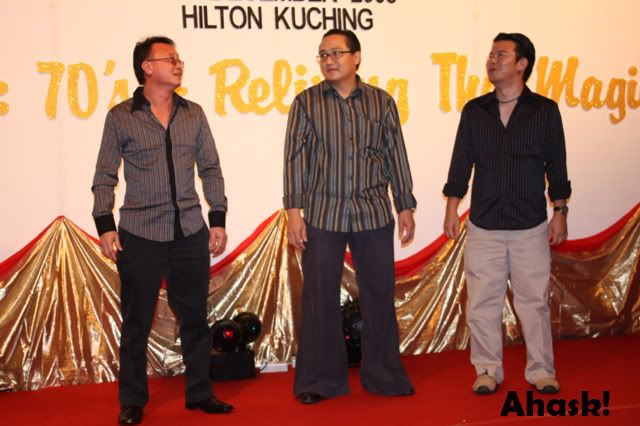 Since there were a theme set for this event, there's definitely Best Dress for Male. They were among nominated, You be the virtual judge & see if you could indicate who was the winner that night for male category.
How about Best Dress for Female? Could you guess who?
These were the survivor! :)
These were the druken!*Ngah ngah* It was nor Rihanna performing on stage nor it was any rave party, just a semi striptease show.Ok, i lied. It was just macarena! 70's version.
70's tak? *shakes head*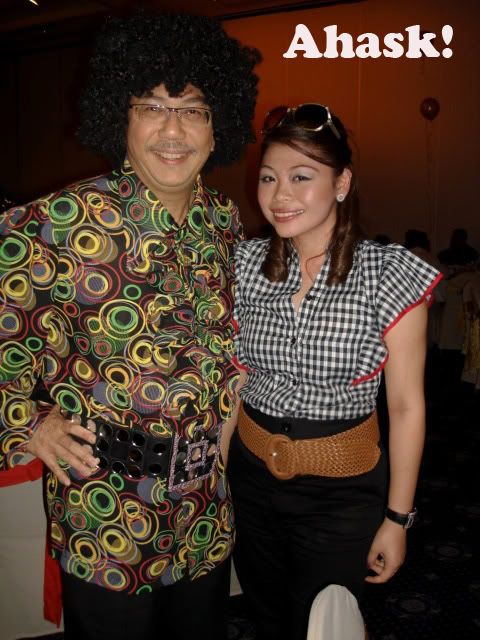 He's our MD- Dtk. Mok! Dressed from top to toe 70's. I would say He made the event even more successful!
That's all i have to share of the event itself as there were few people couldn't made it. That made me not want to dress to the best nor want to party to the max! Oh boi! i wish you were here this year. This year no
kakis
.
Till then, Rock on!