As i was out of town the whole week, here's the pictures from prom of which i manage to filter them. Out of 667 pictures captured,only 19 pictures i find it interesting to post here as mostly pictures captured were repetitive of the same thing but of different pose.It would be boring to post up multiple duplication of the same scene,don't you think? Take example as per below: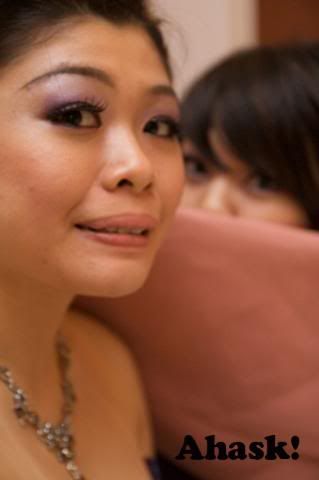 * #1



*#2


*#3
Yea? No? Below content would be better,isnt it?
*Make Up & Hair do comes in a package at Maison Monica (RM 35). Make up didn't turn out fantastic compared in the picture, not to mention, eyebrows were drawn one side longer than the other. wth! i had to revamp it again back home. Was complaining over the phone to Hun right after my session. pfft pfft tol!
Necklace by Isan Smyth (RM120) which i bought last year.
Earings (RM20)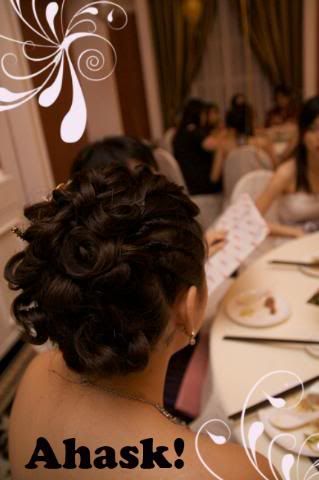 The hair- Im loving it! It had swirl and it was Victorian enough done by Heidi, Maison Monica. She definitely did one good job.Employment history 8 years with Derrick and Team, KL.
*Hair accessory,self made (RM 25)
*Halter/Tube Purple dress (RM190 after deductions)
Next post coming up in 3 hours time.
p/s: Wish you made it here