Rajang Lobby Lounge recently hosted an Arthur's Day Party in conjunction with the worldwide celebration of the anniversary of the Guinness brewery company; St. James Gate Brewery. The brewery, which went on a 9,000 years lease in 1759, was founded by Arthur Guinness and this year marks its 252th anniversary.
At Rajang Lobby Lounge, the party was held on 8th September, starting from 1759 hours onwards.
To Arthur!
Consolation prizes as well as a limited edition mirror were given away before the hotel's General Manager Arthur Yeap finally announced the lucky winner who walked away with an all expense paid trip to Kuala Lumpur to watch the Arthur's Day concert on 23rd September 2011.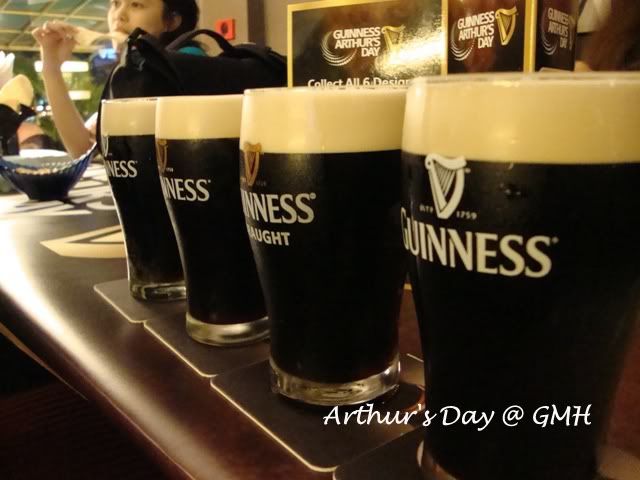 Guests of Rajang Lobby Lounge can still be part of the Arthur's Day celebration when they drink Guinness. With every purchase of either 4 glass of Guinness Draught or 1 bucket of Guinness Stout Pint, the guest will get a Guinness limited edition pen. On every Thursday, the same purchase will also entitle you to a limited edition Guinness T-Shirt. [*insert pic later*]
Let's raise a perfect pint of Guinness to the memory of Arthur Guinness-To Arthur!
Grand Margherita Hotel,
Jalan Tunku Abdul Rahman, Kuching
T: +6082 423111 (General) / +6082 418911 (Reservations)
F:+6082 426169 (General)/ +6082 237296 (Reservations)
Email: contact@gmh.my (General)/ reservations@gmh.my (Reservations)