Burgers!Big enough for 2 person sharing.
The burgers come with different patties, bread (Panini Bread, Rye Bread & Sesame Bun), toppings & condiments to suit the taste of each individuals. To add a healthy touch to it, every burger is served with side salad.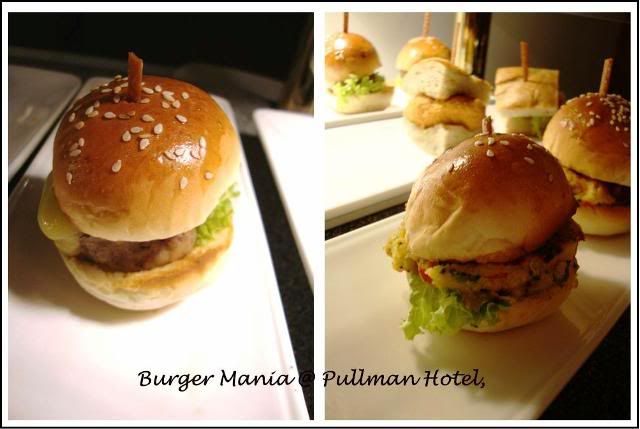 The Burger Mania 'A La Carte' is available from 5th September 2011 and throughout the month of September 2011.
[The above pic is not the servings you're getting upon ordering]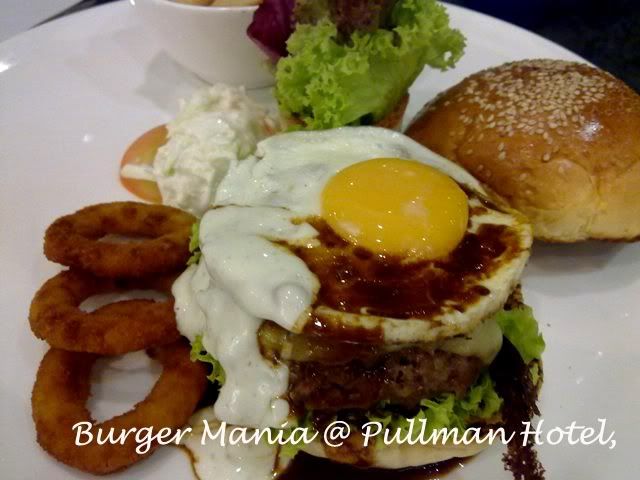 Comes with a set of salad roll,a bowl of big fries & onions rings as side servings.Juicy & enough for 2 person sharing! [ This is the actual size your getting!]
Go try!Show me how your gonna eat that big burger without creating a mess!
'Burger mania' offers you a sumptuous choice of :
Spring chicken, acar pickle & turmeric foam - RM21++
Turkey patties, beetroot relish & micro salad - RM22++
Minced ostrich, artichoke base & melt cheese - RM23++
Chopped chives with salmon fish, lemon mayo and capers - RM22++
Rosemary rub venison patties, caramelize mango and chili oil - RM24++
Vegetables patties, spicy tomato marmalade & vegetarian ham - RM16++
Beef, green peppercorn patties, crispy onion rings and prawn bisque - RM22++
Pullman Kuching,
No 1A,Jalan Mathies,
93100 Kuching, Sarawak
T: +6082-222-888 F :+6082-222-999
Email: H6332@accor.com