Now that Chinese New year is over. How was yours celebrated? Did you manage to visit your relative & friends with an objective [for the singles of course] to get more red packets?
I hadn't had the time to wish you as i was really occupied.
We all know that CNY falls on the 14th Feb. Some were busy with the celebration itself while others were busy with Valentine. No flowers came by neither did gift. The loved ones forgotten bout ME. Oh well,here's me & my date.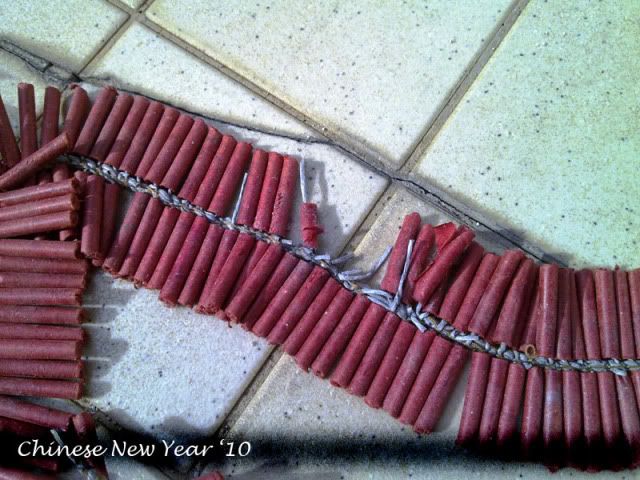 What's New Year without crackers right? =)
I miss how Dad & Bros would
gago
to get these ready for the break of New Year sharp at 1200 midnight. From hanging them high up to setting them to crack along to compete with the neighbors.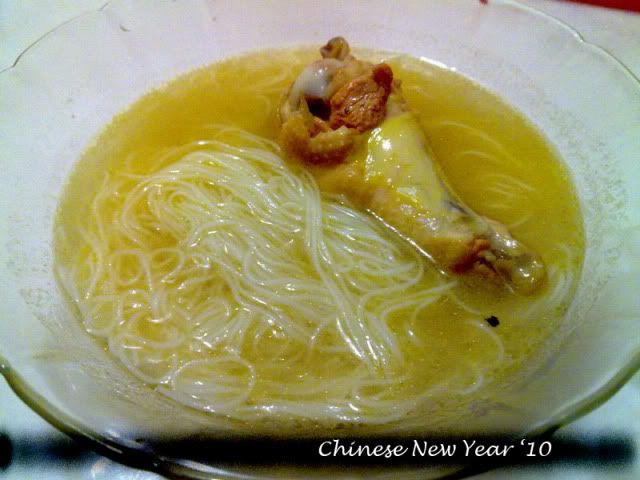 Mee sua for longevity in the Foochow tradition
Half of the COMELs at Rose's. I think green & black are this season colour cause colour coordination wasn't the plan.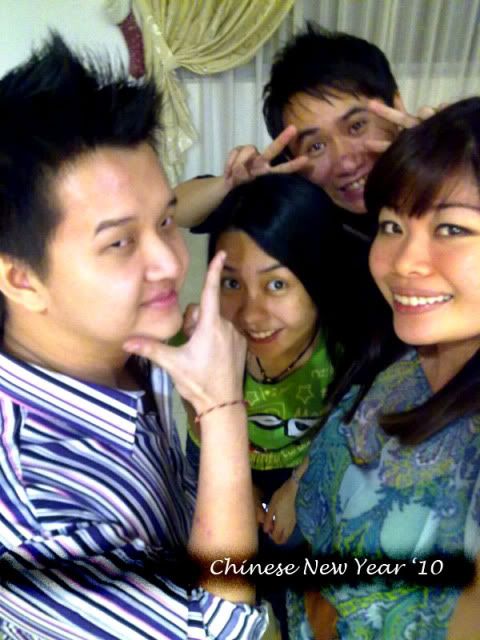 COMELs being playful. See how they can synchronize to fit into this photo.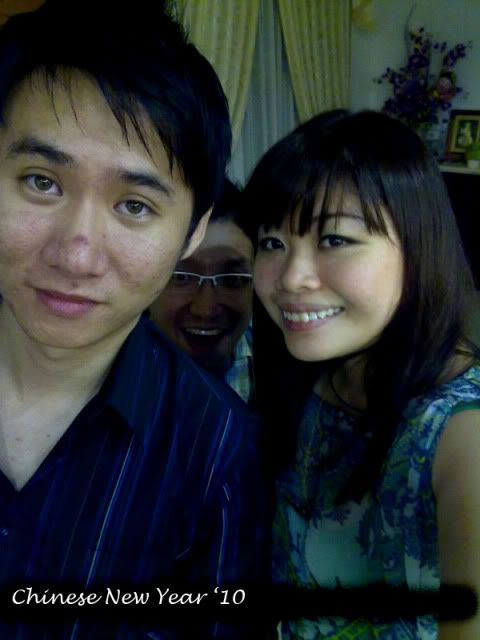 Its a talent,isn't it? =)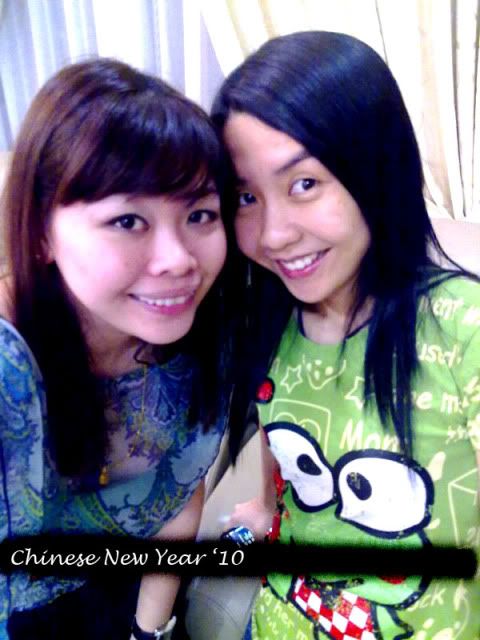 I would really like to bring Rose back, she would look great among my Froggies' collection,don't you think?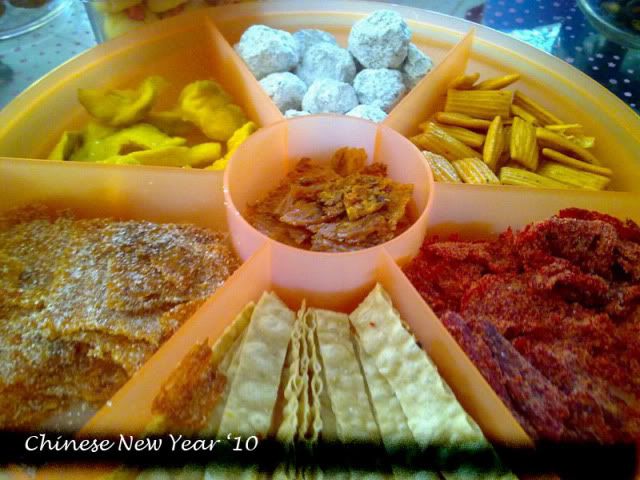 Preserve squids not to miss.
Agar- agar
Acar to go with your fried kropok.
Home made biscuits. Its as small as 10 cent coin.
EM [the maker] says that size is just right for those enjoy bites, if its too big then you won't go for second servings.
Yee sang is a Teochew tradition style raw fish salad. It usually consists of strips of raw fish (most commonly salmon), mixed with shredded vegetables and a variety of sauces and condiments, among other ingredients.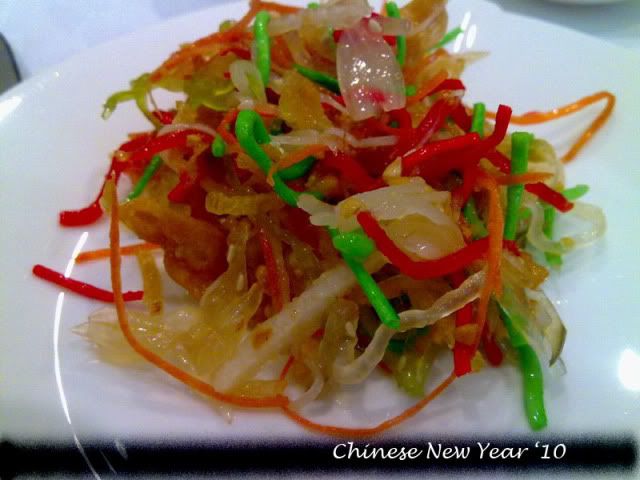 It is considered a symbol of abundance, prosperity and vigor.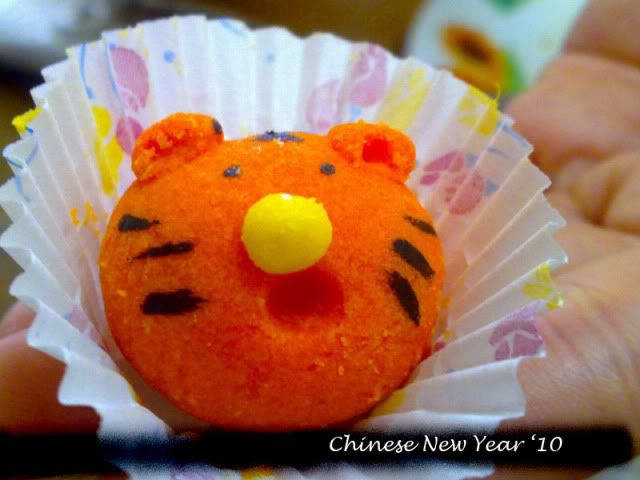 Tiger pineapple tart.
Gluttonous rise with ginger ale
With black sesame filling
Bak Kua made from pork or beef, the tender and sweet jerky is grilled for added flavor.
Nyonya Chicken Curry
Batang buruk *yummy*
So, have you counted your red packets yet? Within quota not?
*giggles*