You've arrived Sibu town aka Swan city.
Famed of kompia, simple salted dough, baked in traditional open oven. Some say best ones are found at Tiong Hua Road & Taman Muhibbah. While i think its up to every individual's preferences of which best suit their taste.
Those who've been to Sibu,never fail to blog bout the town & its food.Try Google bout Sibu & food. You'll see a list of site sharing the same facts. Oh well, when you spotted pintu gerbang in the centre of the town.You ought to know you are in town already.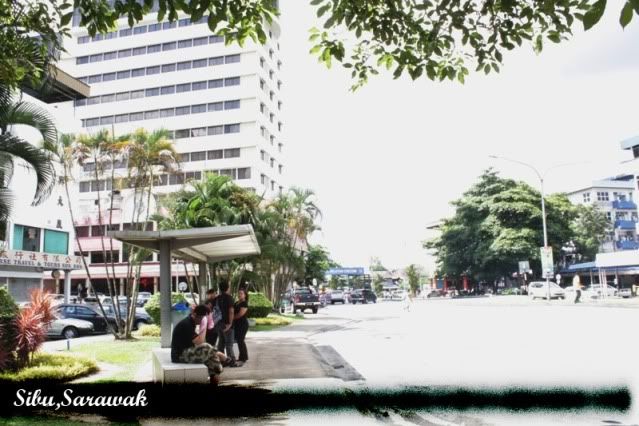 Sibu isn't much big a city itself, but population wise is!
For 1st comer, either on a budget or not. One thing in mind is a place to stay in town of cause. Cleanliness & securities wise are next question in line. You could opt for
Garden hotel
, which is just a walk away from town itself & the cheapest rate is less than RM50 while the twin rooms are slightly RM100 plus minus.Free wifi, hot water & served tastiest meals.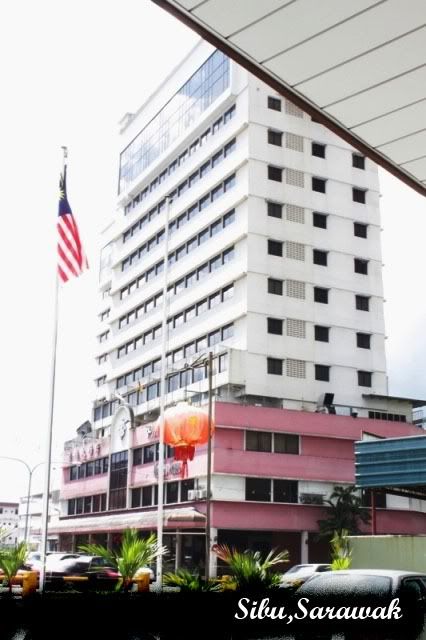 Premier hote
l, which is just opposite
Garden hotel
. Price range are between RM160 - RM 200 plus minus for standard deluxe rooms. Free wifi, live band & next to the shopping mall [near McD too *yay* ]
Those whom prefers luxury comfort may opt for
RH hotel
. Which is just a walk distance from Wisma Sanyan. Toilets are as big as a store room, what more to say about the rooms. Minimum price for a standard room would be at least RM260 plus minus.
Le ark cafe gallery, it is a newly opened cafe which located at esplanade and it's just behind Li Hua hotel Sibu.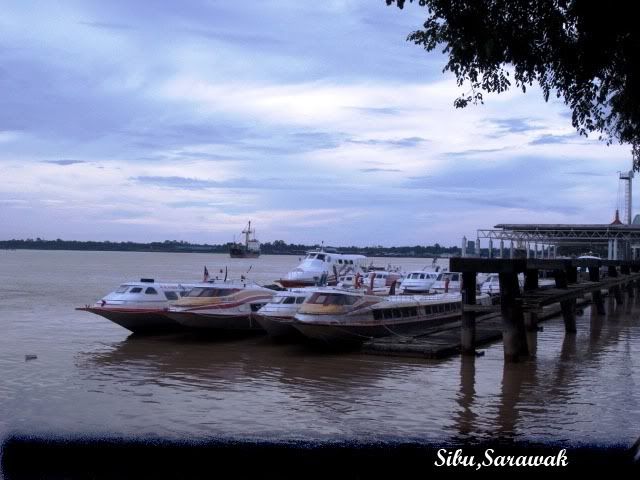 Express boat viewed from Le Ark cafe gallery.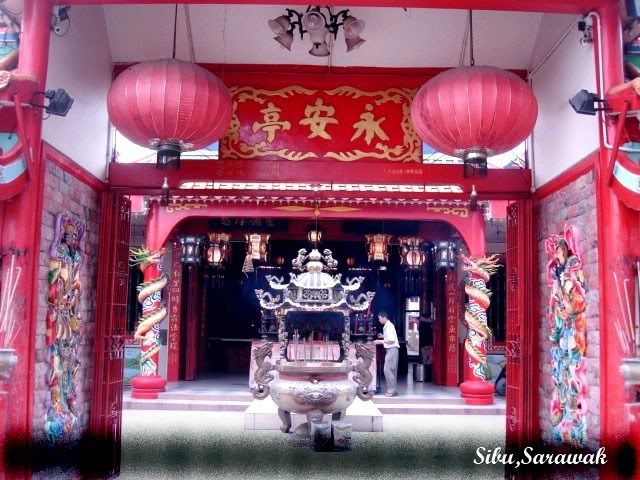 The Temple
The tug boat along waterfront
The 1st Ta Kiong, sibu
Sanyan Tower
You can opt for either opt by air, land or water to get there. Either way, its cheap to travel around Sarawak. =)
How bout nightlife in sibu? I shall save that for another day,aight?