G_dine guessed it right. I went as Snow white for my company's Annual dinner '09.
No prince, no 7 dwaft. They went party else where *ahask!*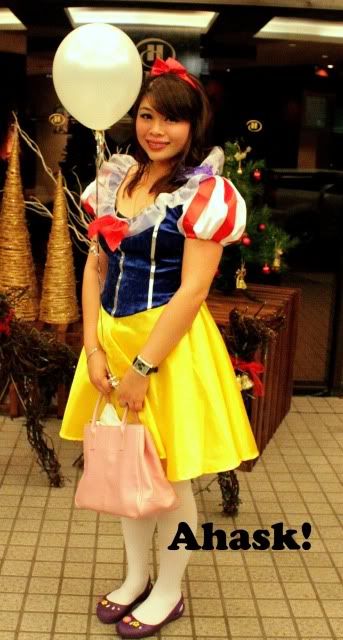 Photo was taken after party. No bob hair & No red stiletoes.
P/s: Claudia Babe,here's what you've been waiting for. Happy birhtday! Have a blast with the loved ones. Lots of love!
xoxo,