On the eve of my birthday, i took the public transport to Sunway guided with Claudia's GPA system.
(Tim!! i finally took KTM to Sunway & bus to Mid Valley)
Subway was empty.It looks as if i was in some horror movie scene and the black shirt guy behind was some Ju-On.
I made it here.See anyone familiar in the pic?
Hint: Bottom corner left-girl in purple shirt.
Since it was part of the agreement- to go and do something We never did,Ice Skating was it!!
Your such a sweetheart to overcome that doubt of skating on Ice,thought there was worst skater than yourself. =)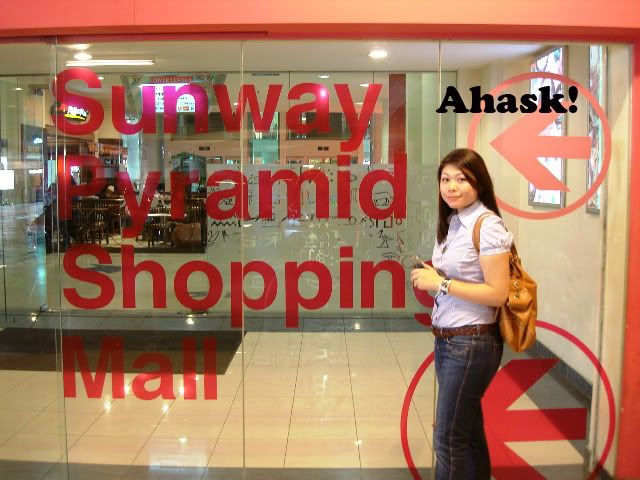 Sunway Piramid & Lagoon was kinda quiet that day.Maybe it wasn't school break yet.No Qs! No Jams!
I had Sakae sushi.Frog icon.,Syoo cute¬ Oh ya! I brought some Froggie friends home (not live ones)*wink*
Late that evening i had shisha & Turkish Ice cream. As you order your flavour, they will sing some turkish song,ring the bell and jigle a bit.Ice cream was syoooo yummy!!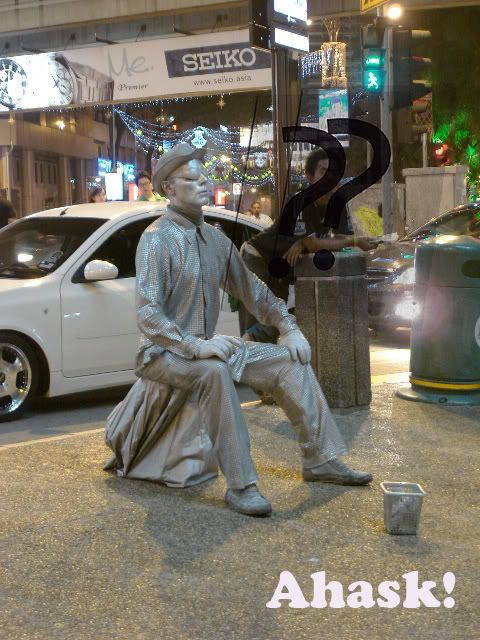 There were couple of live street performance that evening as i was strolling the streets of KL. Silverman at the side walk of Sg.Wang.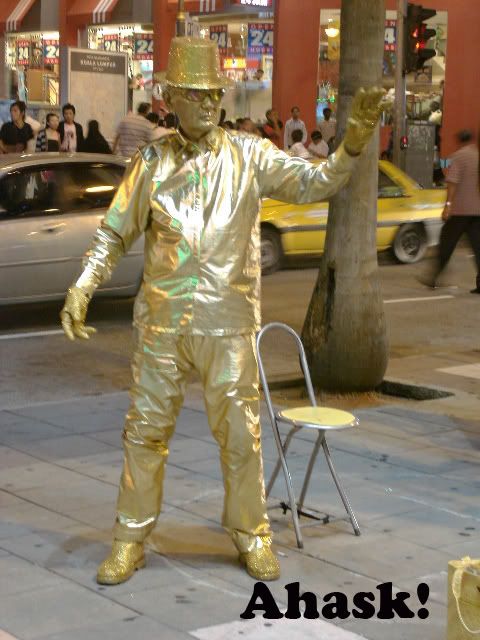 Goldman on the side walk of BB plaza.
I misses You so much right now. I enjoyed our last weekend together very much,its making me miss you more than usual. I think I'm making any other normal human who reads this throw up on themselves. :P
Score, baby! I love you indeed¬ grr grr