Till today,im still receiving gifts. Many thanks! you peeps makes my world filled with loves~
Flowers to the office right after i came back from away mode was a lovely suprise!
Hence, even Brad Pitt knows when's my birthday! He signed, sealed and delivered it with sweaty sweats. *wink*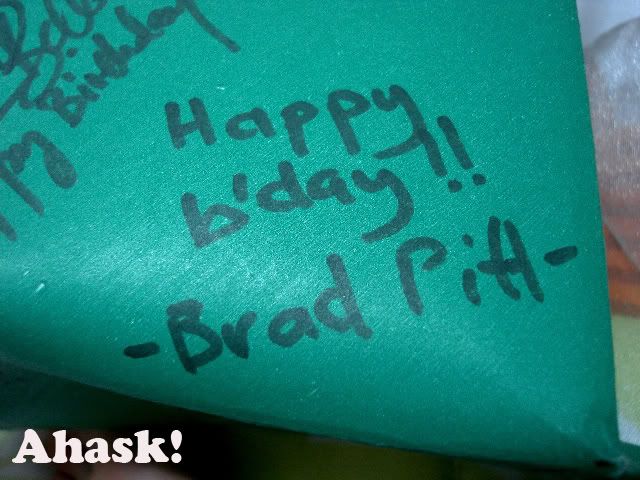 I didn't know you peeps know Brad Pitt personally.
You peeps definitely Rock my days!
Eve loves everyone of you ;)