Mid-autumn festival which falls on the 15th day of the eighth Chinese Lunar Calendar. This is a historical festival rather than a religious one.
Legend has indicated that the secret about a plot against the Mongolians was hidden inside the mooncake and the mooncake was distributed widely.

Lanterns were used at night as signals from higher grounds and hilltop. Today, this festival is celebrated with moon cakes and latern hanging on the house. The lantern and the moon cakes have attracted many children and adults attention. In certain area, lantern procession and competition are held.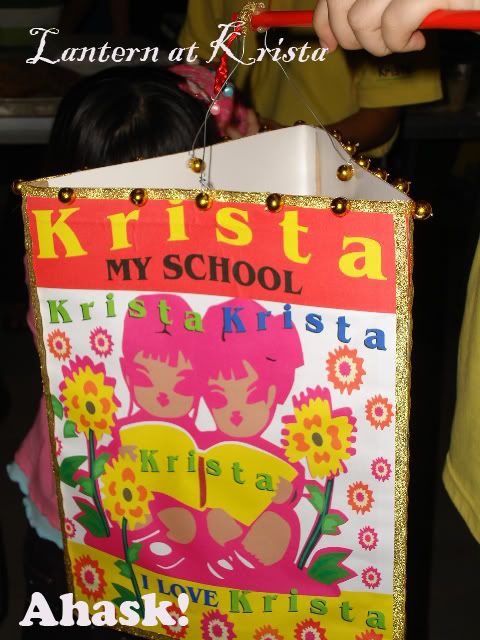 Krista Kindy held theirs over the weekends. Kids were enthusiastic of 'cause. Another experience to be told.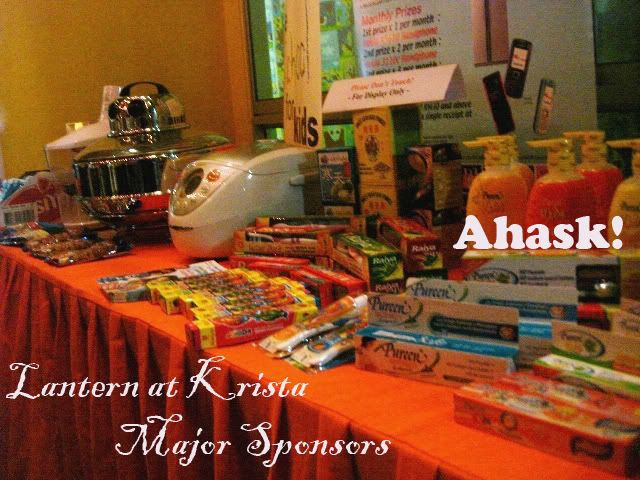 Sponsors of the event:
-Business Card Centre,Tel/Fax : 082-413618

-Pureen

-Sung Hoe Trading Sdn. Bhd,Tel : 082-455670Fax : 082-457415

-Diamond Energy Drink,H.P : 019 887 4444

-Multiplex Reality Sdn. Bhd.Tel : 082-331166

-Raiya Ubat Gigi Fluorida Windward Outdoor Media Sdn. Bhd.Tel : 082-378026

-Penrissen Ingredients CenterNo. 390, Batu 4 1/2,J
alan Penrissen, 93250 Kuching.
H.P : 016-861 6076
These are among hands on project made by the kids to convey their meaning of mid-autumn festival to their parents. With drawings and wooble wooble handwrittings are their signatures.
Kids, whom get to taste the civilization of early childhood education.Which has advance so much better over the years compare in the 80's. They glare thru' the kindy with each individual fashion statement,unlike my days in kindy-i had to wear uniform.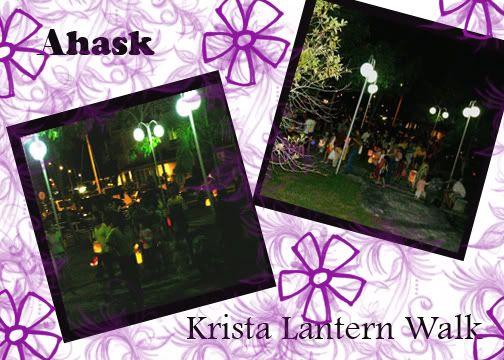 They had lantern walk around the neighbourhood via playgroud.What more could this kindy provide besides having a playgroud next to it, [ its one big playgroud, you could play paint ball ey] 6-7 tutors plus assistant teacher, 2 session either full day/ half day and what's a plus is limited seats only.90 students for year to date '08 and 2009 enrolments has begin.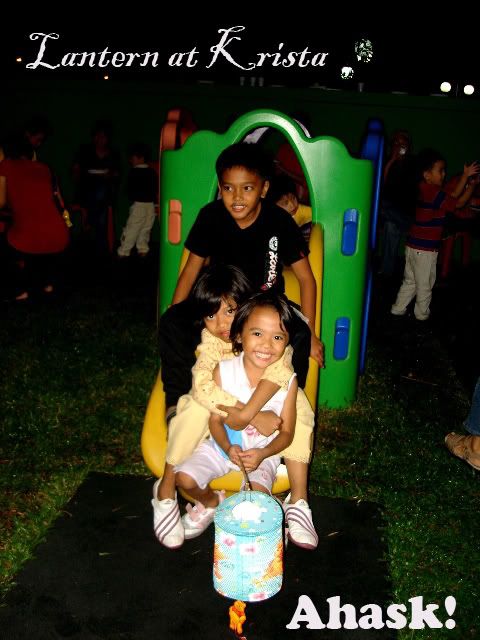 Kids, whom gets better toys now.Plastic & colourful playhouse,gadgets and gets what they want.Unlike my days-i only had barbies,beach and public parks to look forward too.
Could this be the early stage to learn the art of photography? Maybe...
An early stage for multimedia learning?Maybe...
fyi,WiFi connection is available in Krista.
A start for a star,indeed!
Vicky Chu, the principal running Krista Kuching's Stutong Branch. John on the other hand manage the marketing and supports.
Try to spot Vicky on the signboard in front of Krista.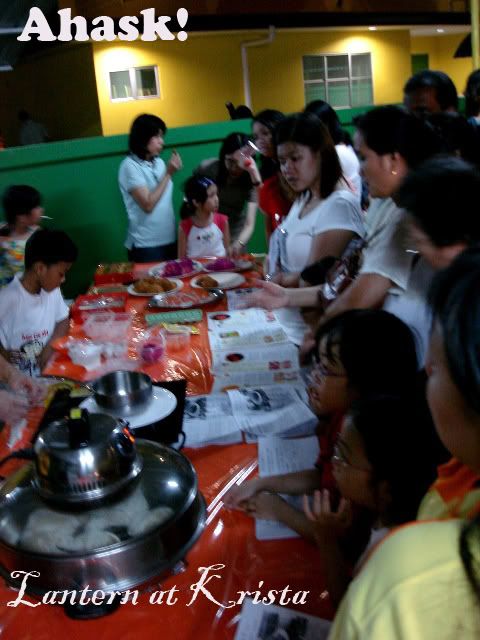 Also,a desmonstration of moon cake making took place that evening. Ingredients were easily found and made. Owh ya! Its Jelly moon cake,aight. I'll spare the recipes laters.
Goodies were courtesy of sponsors whom had made the event possible.Since it was held in a kindy, your guess of what's in the goodie bag was a list of predictable baby products.
Stop! Im not legal yet to have babies.*big wide smiles*
xOxo,
Eve
Venue:
Krista CenturionSublot 6 & 20,
Taman Centurion 1,Jalan Stutong,
93350 Kuching, Sarawak

Tel: 082-451306Fax: 082-461306
Email: vcbk@yahoo.com