Wararara lala...Sushi king. Got the best seat there,
got the best peeps to dine with,
got the best promo,
and most of all got the best treat.

Unleashed the Mat Rock in you.I can't shuffle but i can Rock your world of Cha bo.
Allen busy feeding himself.I don't want to link Allen yet..cause his blog got my ugly picture.
Jatuh saham oi.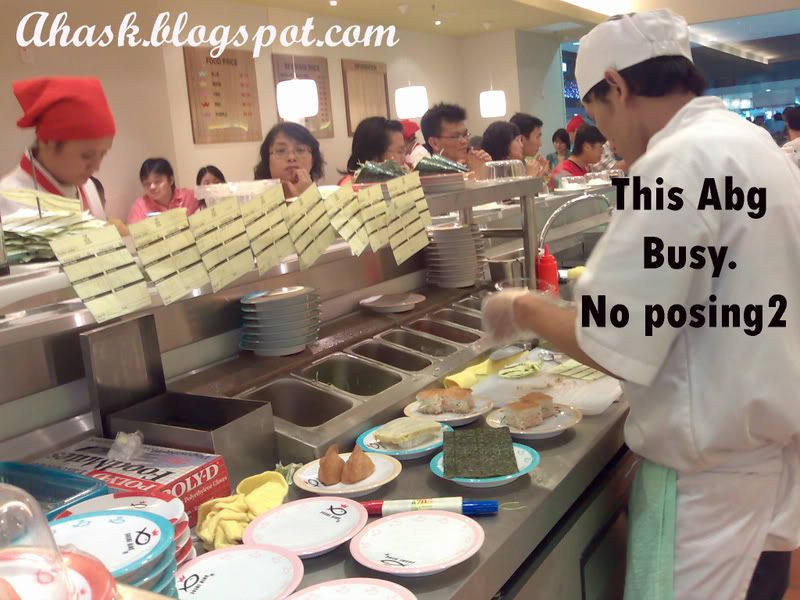 Chopsticks Made in Japan. No lying to you.Reliable source told me so.

Anna banana still not ripe yet...cause still green. So cannot make 'cucur pisang'.

This Guy annoys me every now and then.What ever i say...he pia me back.
Stalk me when its lunch time,and killed my disco moment at times.
Salad sushi
Her,bubbly as can be.Noisy as she is and forever smiling.
Next time we try playing 'Baby,smile if you love me' ,aight?
Another salad sushi. Boi! Mayo sucks!



So does Wasabi...say it with me Frank. It SUCKS and YUCKs!
WOot!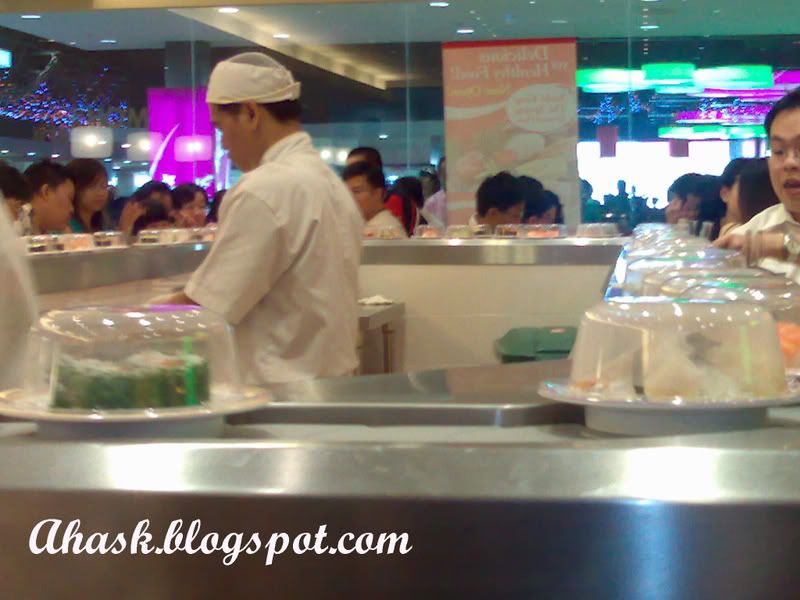 What attract you more than moving belt with foods?
Just like luggages area in airport,when you touch down and collect your luggage.
Sushi King also same concept..just that you sit down and collect your preference sushi.


Rocker busy Marco-ing the sushi. Which looks like ______skin. You filled in the blanks.









This was my seafood Bento set which came after 1 hour. Yes! i was freaking pissed cause i was HUNGRY to its max d!So patience level drop tremendously. Thanks to my ROcker PEeps whom understand this situation and gave a rush to the kind waiter.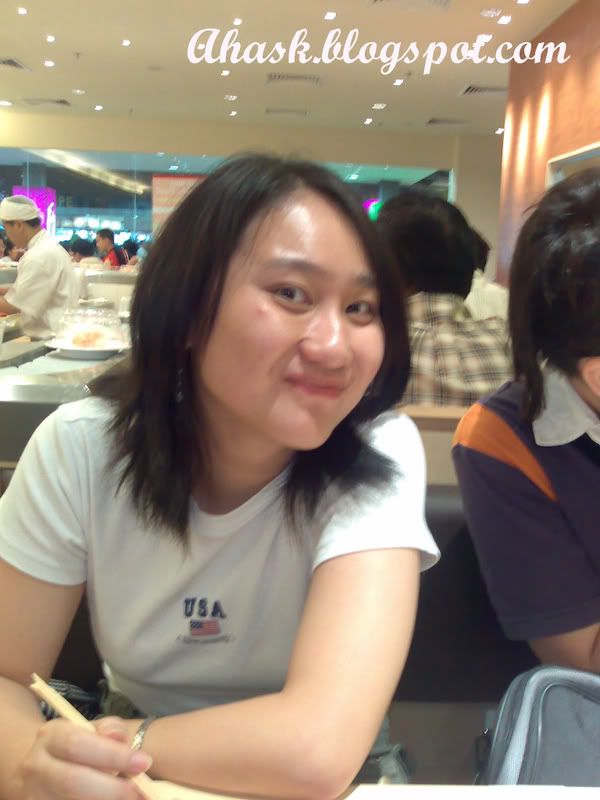 Sweetness attack!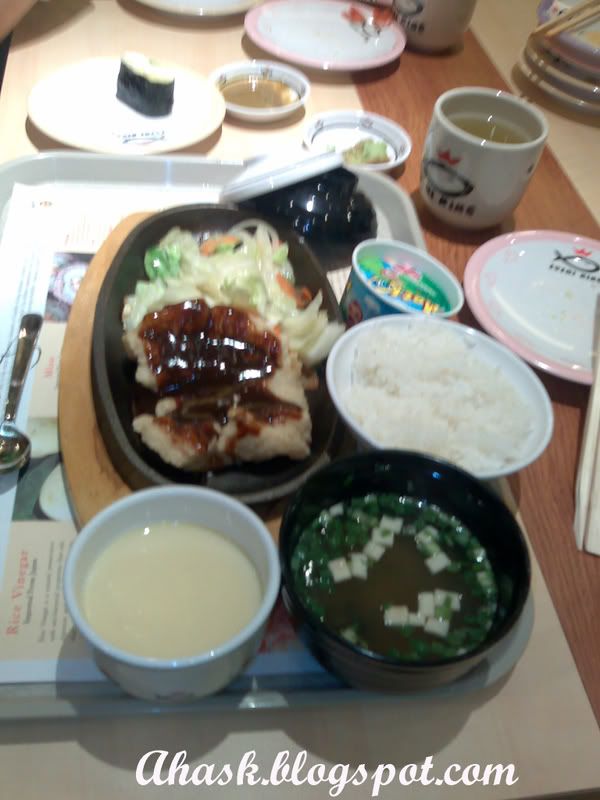 This BEnto set is Boss 1.We ordered the same time,but mine came 1 hour later.
But what the heck! I gt my membership card FOC. Sorry peeps,i can't chiaw for you all.
Next time,we go eat Free ok.
Luv you peeps to bits!
xOXo,
Eve