I was dead bored with studies alone back in year 2006,even with the events on going also still i can't sit home.Then oct '06-that's when SHe came into the picture.


Meet Bubbles Honey.A dusty coloured persian cat with yellow eyes like BMW headlights.
Now
Boss
its not my angle focus wrongly.Its the subject that can never sit still,aight.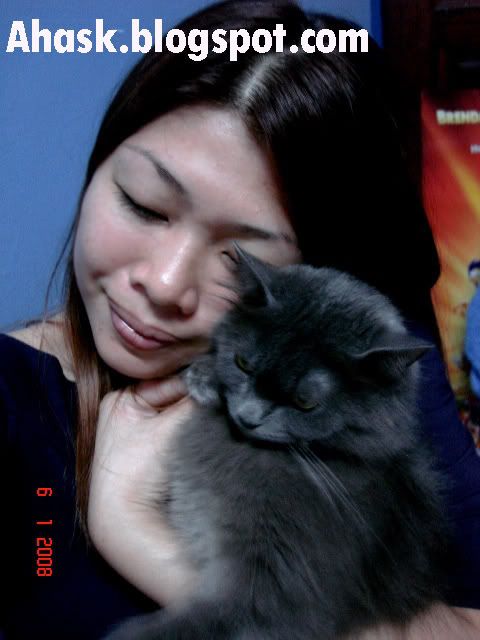 Just a year after my Honey Val Bunny died. Her place was replaced.I didnt murdered it nor abuse it.Val leaved to replace a soul on the O.T room. (Operating theatre).Those who knew what happen back then in
then
.
Thanks for the frequent visit made.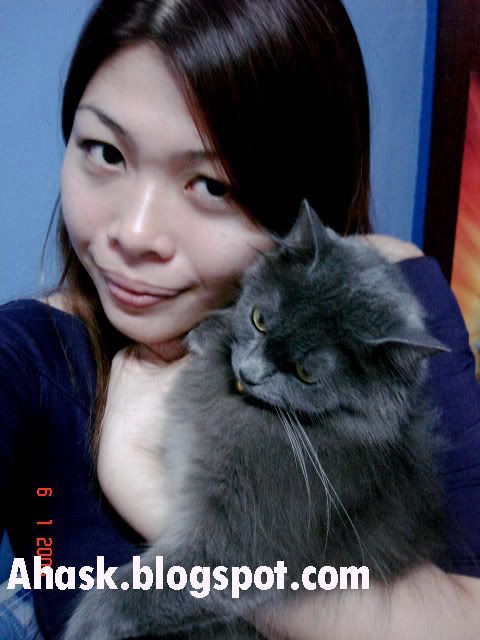 Many asked why this choice of colour? I tell you why.
I prefer my companion to be unique.It was a kind of thinking out of the normal choices people make. I don't normally dress myself in white,black or any basic colours. I prefer to be out spoken, a mix of everything with a twist sometimes.
That's why my choice of colour would differ so much on things i owed. So,when it comes to this.
A lil of white and black which brings out a dusty look.Sweetness baby!


CNY is round the corner.Whois willingly to cared and shelter her while im away?Term and conditions applys.
She's not for sale yet. Just sharing my thought for this evening.


Try shooting upside down.Its outrageous!
xOXo,
Eve