I'm going to teach you how to make Junak. Even monkeys can make them.
[Junak = Bidayuh Ulam.]
This is how the vege looks like.Do not mistaken it for red onions stems. Looks similar but the steam are slightly thinner and the roots [white ends] are shape of kidney beans. Definitely don't smell like onions.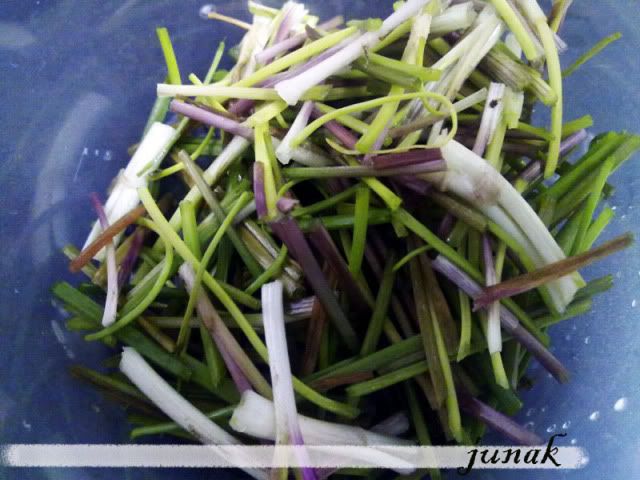 Cut the stems into shorter length. Take only the greener parts.
The roots [shape of kidney] are edible.You can opt to exclude this if your a steam [leaves] eater.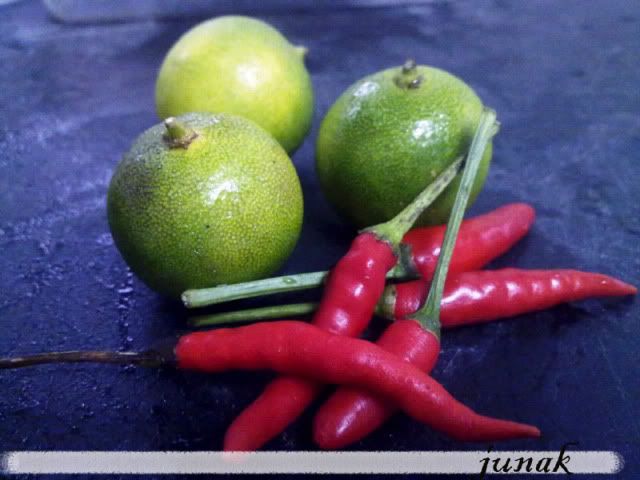 Add few limes & chili. What's ulam without this essential ingredients,right?

Adds anchovy [ikan pusuk] & a pinch of salt.
Add them all together & mix well.Your Junak is ready to be eaten. =)