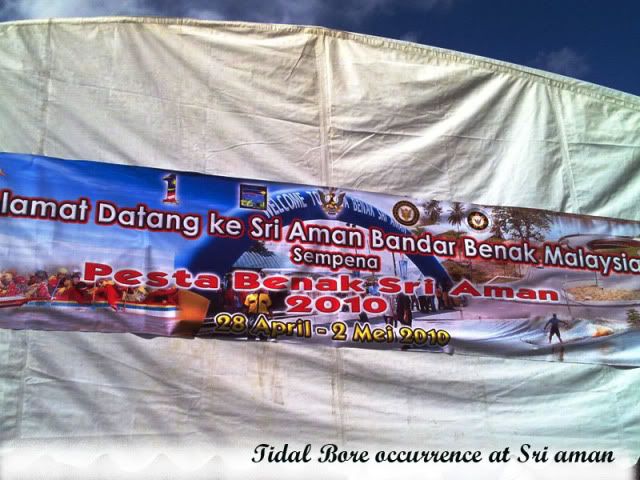 May 28th [correction, April 28th], went to watched the Tidal bore in Sri Aman.
I was there witnessing it!There were plenty locals flocking the
sense
scene waiting for the actual time of the tidal bore to come.
The tidal bore could be seen from April 27th - 29th.
Pretty amazed that they could actually predict the time accurately.
What's tidal bore? A tidal bore of the incoming tide forms a wave (or waves) of water that travel up a river or narrow bay against the direction of the current.
Better view of the incoming waves from top view in the air. The clouds were pretty that evening, like cotton balls :)