In the jungle, the mighty jungle. The lion didn't sleep but got most of the Comels to gather & plan for a party!

Themed party was Origami, held at
De 'Atelier
Time : 1930 hrs dated March 28th '10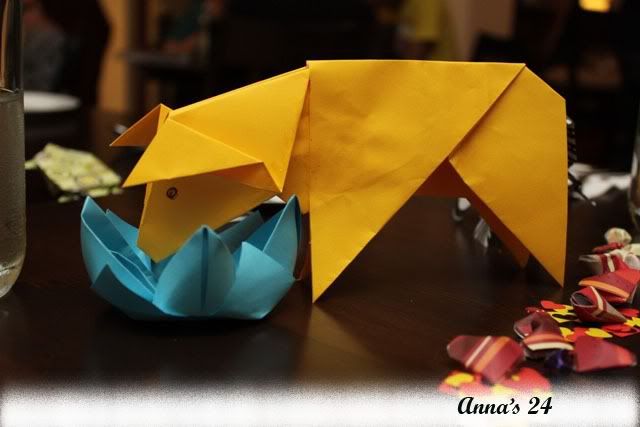 Thirsty buffalo was there
An elephant whom came in disguise as a Zebra came
Foxy cat *confuse*
Mighty horse were excited
A stalk of Rose lay for the lady whom just turn 24 =)
Here come
Anna
=)
Yien
whom made most of origamis & sent out invitation ;-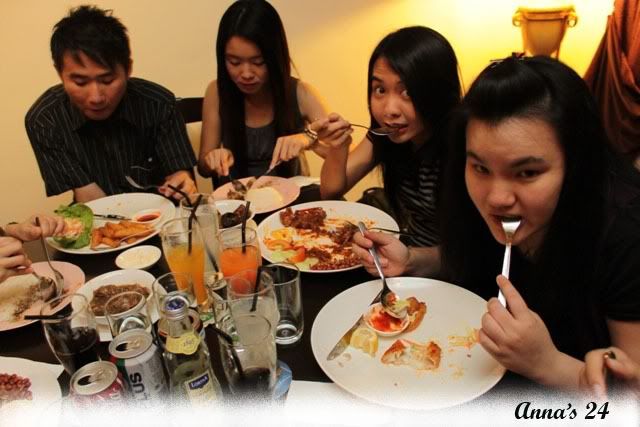 To most of the Comels & only few made it that evening & those are the few that made it possible.
Extended invites to colleagues,
& friends.
Here's the part which is suppose to be tricky.Mission is to surprise Anna, while the others was distracting her with pool game. Good strategy not?
So its either the sparkling candles, the cake or the person bearing the cake to surprise her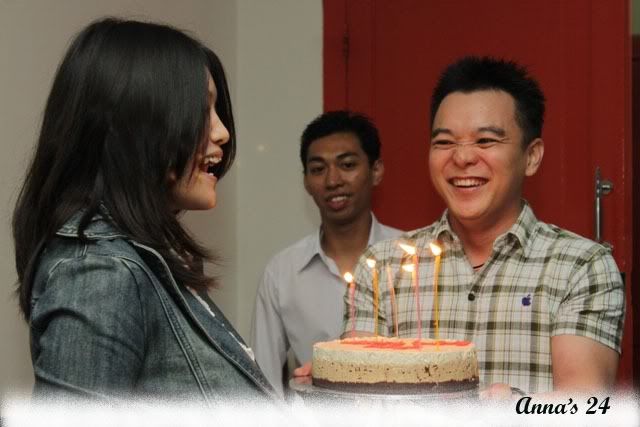 Now,can you guess was Anna surprised?