My previous post says Ohayo means family.Lilo says so.
Meet another additional to the family. Named Ottie J. Honey!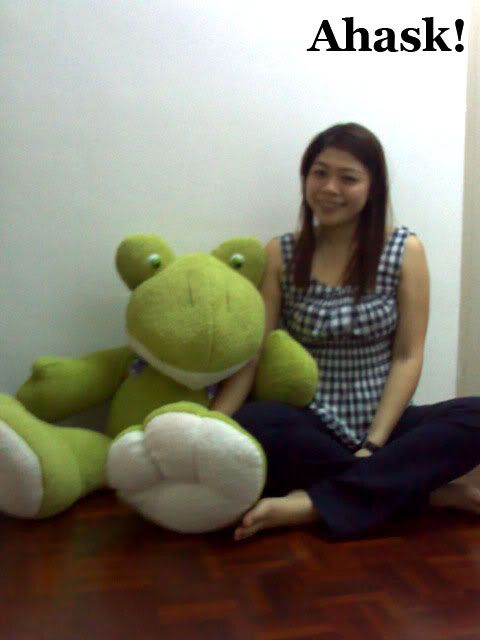 He's a size 22 UK. I estimate he weights 3 pounds plus minus. Green big round eyes.Comel giler~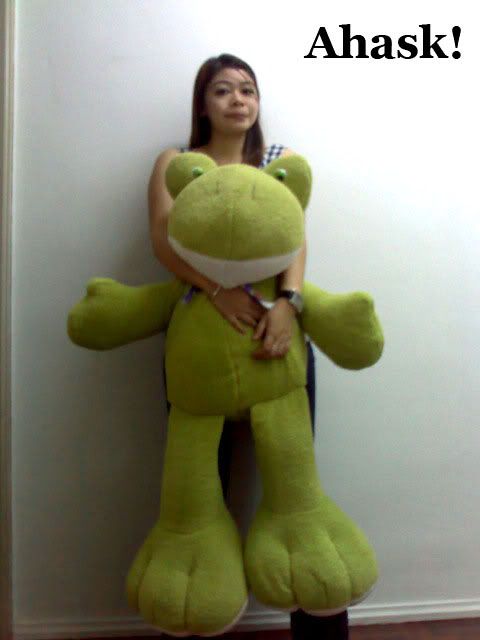 What he does? He keeps me warm & comfy at night. He keeps me company during my readings or even movie marathon days. On top of all, he sings!!
Hubba Hubba!