It was easier to say Hi then to say goodbye.
Dinner was great! Catching up with life and laugh as if we were high.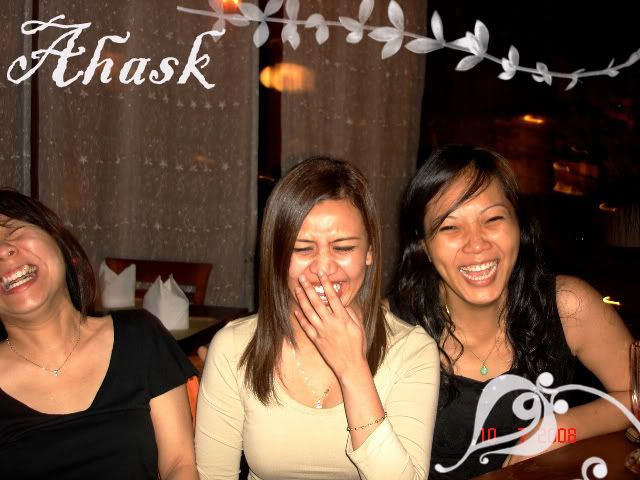 This is not laughing at Eve moment. I got them to smile & pose...they laugh & toast pulak.
Piggs..i still love them.
She's leaving.For the better or worst? i don't know.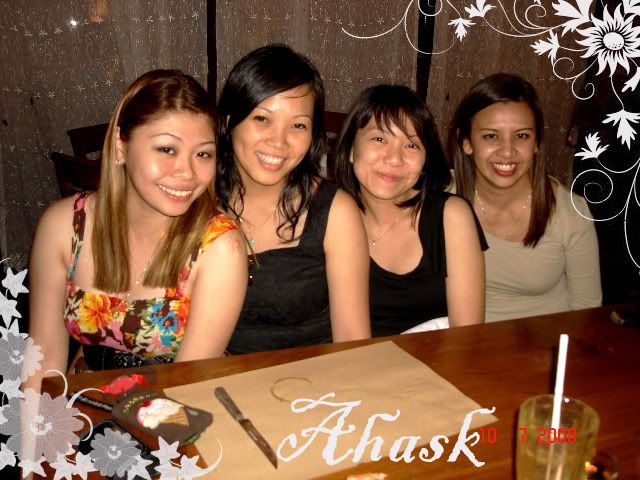 Till then,
ROck on babes!
xOxo,
Eve