Have you heard of air Ijok?
Taste somewhat sour, and nor unlike heavily hopped beer neither smooth like the Guinness stout. Taste better if taken during early dawn it is said.
Produced by the Ijok tree which happen to look like a palm tree too.When asked if it was, they said not.
Simple tools needed for used in extracting of air Ijok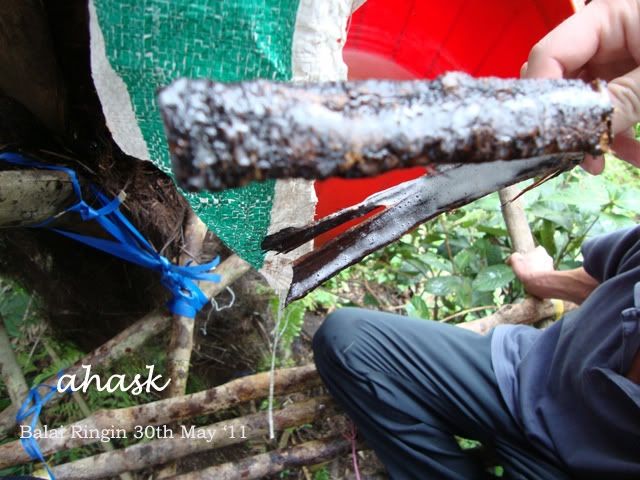 A tree barks[of i don't know what tree] were used for that exquisite taste of air Ijok.
I,of cause made the climb up to the 'platform'! *insert champion emoticon*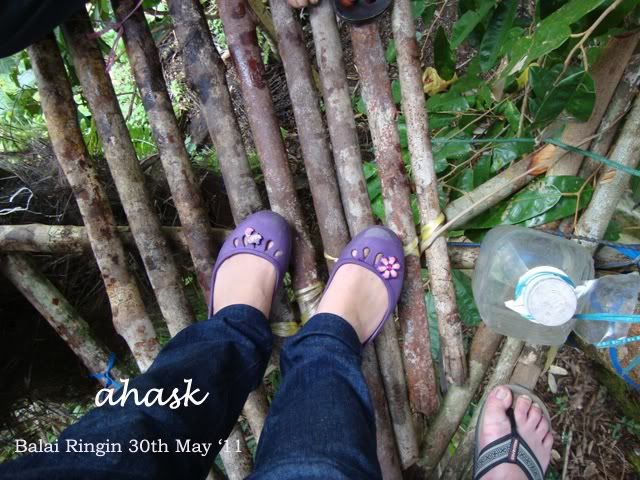 I'm on the 'platform' partying with the red ants on the branches without any safety harness or safety nets beneath .
xx