Meet the owner of the little friends.
*coMel nyerrrrr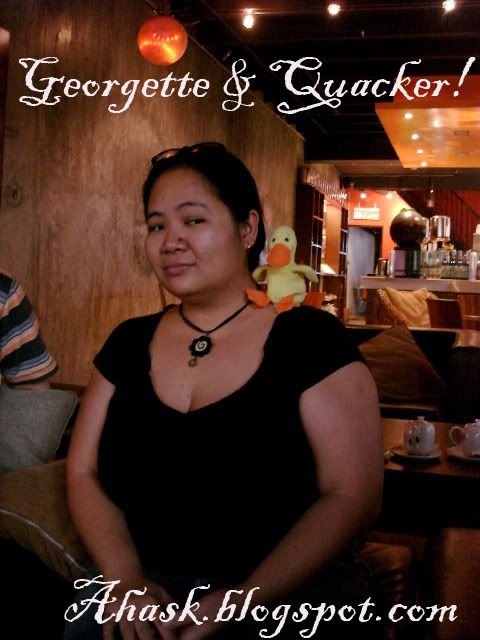 Azreen & Lovelace.
Lovelace didnt brought suftboard there dou.
Anna & FroGie.
She brought along Crabbie & Wallie also.
Allen & Bella-PCK.
One sealion who has a - in its name.They wore the same attire and had the same hair style. *ngah ngah
Gladys & Russel.
Gladys finally came out hybernating ad Russel finally got a name.
*wide smile.
Ivan & Puppy.
Puppy was in quick sand.
John & PorQ
PorQ looks like brush which cleans the shoe top. :P
Big black nose tip blocked its face.
Maggie & Barkley
According to Maggie,Barkley is 18 yrs old.
Eve & Fred
The Frog Prince whom looks like Kermit the Frog. Don't ask me if they are related not.
RocK on!
xOxo,
Eve
p/s: There were more little friends came...i'm waiting for Allen & Tim to share.I was busy enjoying Bambini . *ngah ngah ngah