You turn 21 today in a blink of an eye. Its gonna lessen my burden since you've grown wiser.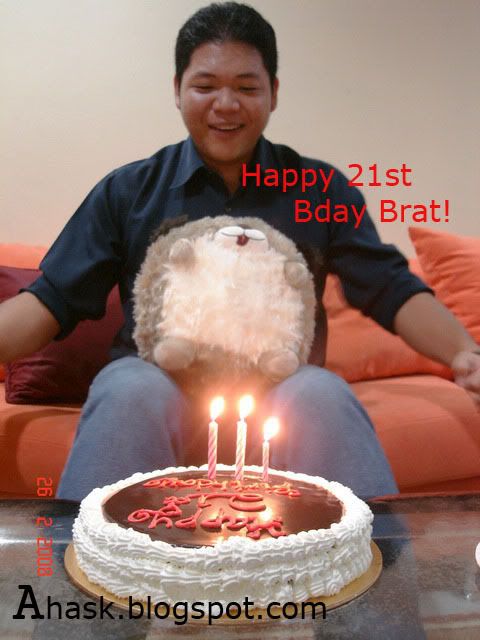 Take charge of what your in now as in future there is more awaits you.
Your new toy looks a little like you.Round and have small eyes.
Dad and Mom would definitely called to ask 'bout plans you had in mind to mark this 21st. And it was up to your loving sister and caring bro to ensure cake is ready,dinner is set and other stuff which needs to be done went well. Don't be sad when Dad and Mom can't be there for this 21st of your.Even when i had my 21st.They wasn't around too,so as Bro. But hence,we had each other didn't we? That's what matter-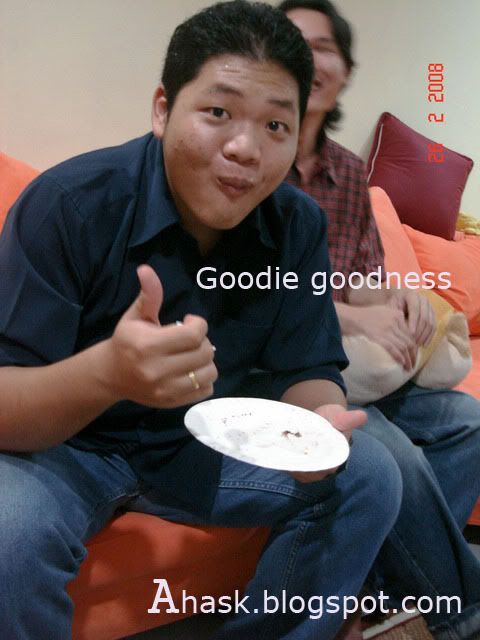 How was the cake picked by me? Awesome wasn't it? =)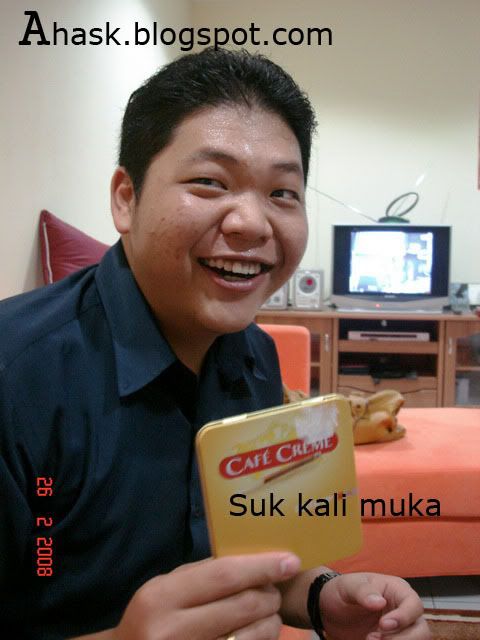 I can tell you were thrill with presents. Who isn't anyways.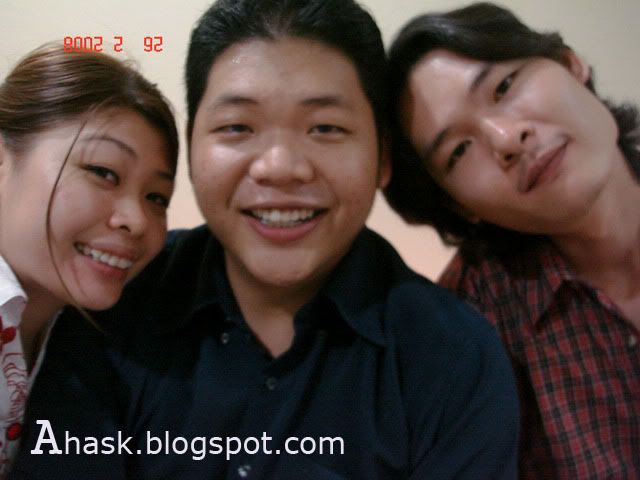 With lots of love from all,
Happy 21st birthday.
I was a little shocked when i woke up found you sleeping in the toilet. So cute...will definitely post that up! weehee...
xoxo,
Eve